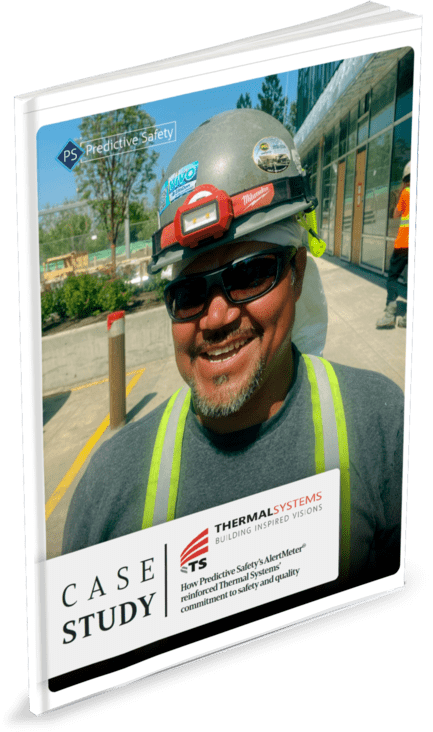 Get the Case Study!
How Predictive Safety's AlertMeter
®
Reinforced Thermal Systems' Commitment to Safety and Quality
Since its inception, Thermal Systems has held safety as a core value. It's embedded in the corporate culture. All managers at Thermal Systems work with their direct reports in a structured model of one-on-one meetings, feedback, coaching, and delegation, which in turn builds trust and accountability.